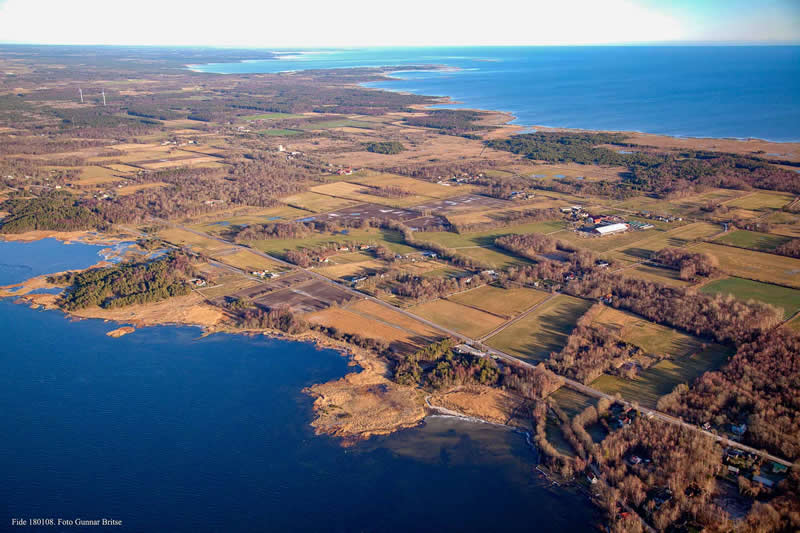 In recent years, Gotland has on several occasions suffered from severe water shortages. The southern part, Storsudret, is especially hard affected due to very thin soil layers that have difficulty retaining the groundwater. The area is therefore dependent on "imported water" from a new desalination plant at a distance of 25 km. In parallel with the construction of the desalination plant, Region Gotland has seen a need to contribute to the development of complementary systems for the water supply of the future. For this purpose, Region Gotland, together with IVL Swedish Environmental Institute, has begun the construction of a so-called test bed for sustainable water supply. This testbed is focusing on the development of future technologies for energy-efficient and sustainable water production.
The heart of the test bed is a large number of sensors that measure precipitation, flows in ditches and groundwater levels in real time and online. In addition to providing the researchers with data, the sensors' data will be used for active control of the water balance at Storsudret. This is achieved by using the ditches that today remove water from land and into the sea to instead, through active regulation, function as a collector of water for storage for the summer.
During the dry summer period, purification techniques for reusing wastewater are developed by purifying this to drinking water quality. In order to be able to store larger volumes of water, membrane technology is being developed to be able to purify water from shallow lakes in a robust way. To avoid long pipelines, technology is being developed to find groundwater reservoirs close to designated new construction areas.
To give and get ideas for how the water supply should be managed in the best way, the local engagement is very important. This is mainly done though close collaboration with the local NGO Forum Östersjön. Together with Forum Östersjön Testbed Storsudret arrange meetings, "Coffee-dialogs", open for all inhabitants at Storsudret but also meetings in smaller groups with landowners and other stakeholders.
Last update on 2022-03-27 00:27 UTC