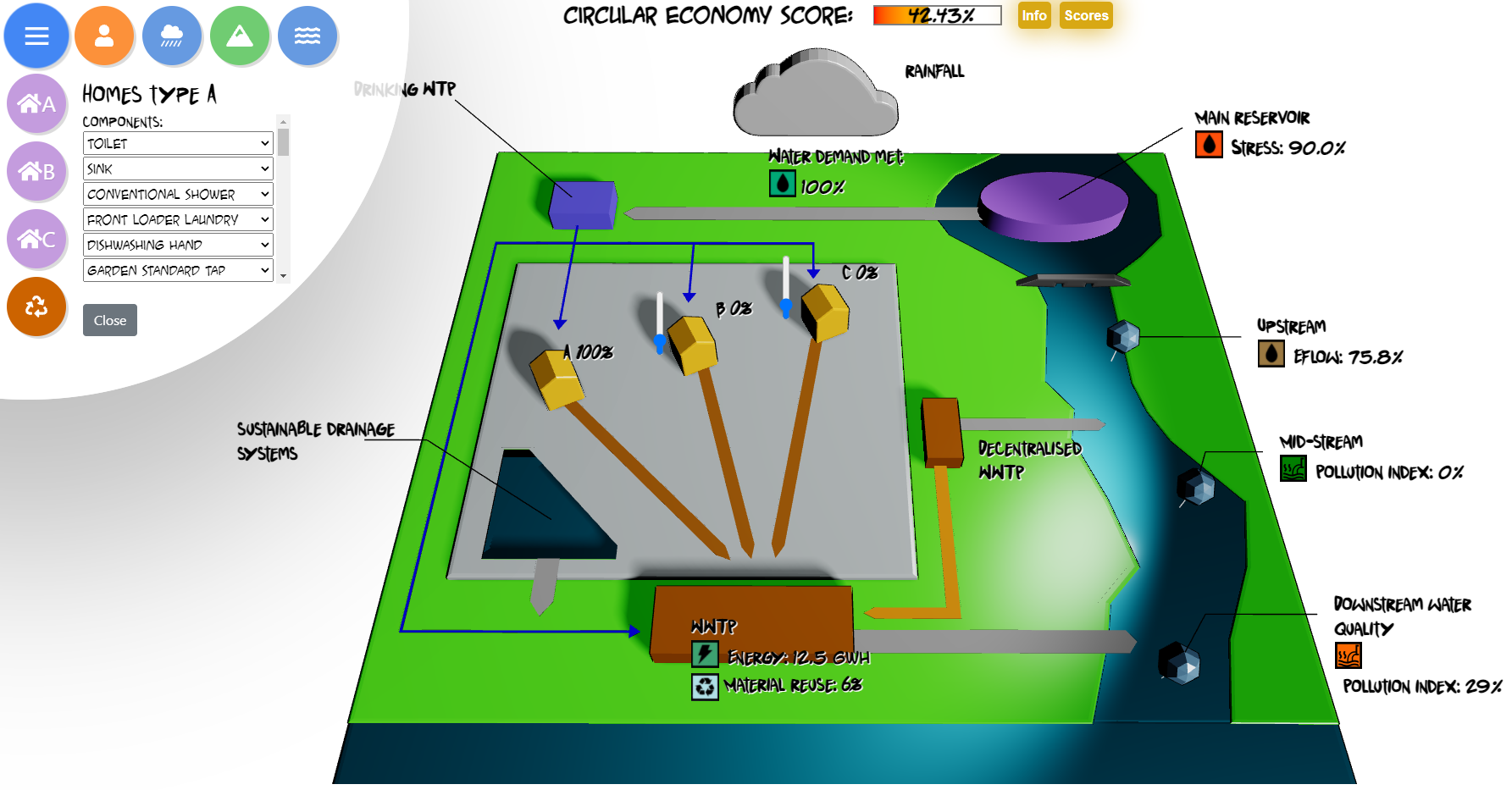 Description
Water companies are increasingly using Serious Games to help in their strategic future planning and strategies, helping to link decision support systems, interactive visualisations and data science.
A Serious Game is a powerful tool that can allow stakeholders to visualise and understand options, opportunities and challenges in a more circular approach to water management.
The serious game is online : if you have a laptop , a recent web browser (Chrome, Safari, or Firefox recommended), come and play the nextgen serious game !!
After experiencing our serious game, you will understand how choosing different types of wastewater treatment and how connecting sustainable drainage systems to a neighbourhood can affect circular economy for water.
You will uncover relationships between water consumption from human activity at catchment level and the resulting stress for the main reservoir, the river ecosystem, as well as related impacts in terms of water quality, energy use, and material reuse...
Players will actively participate in "Toy Town", a virtual community comprising 300,000 inhabitants. Through a series of correct decisions on the water cycle, players can help the town overcome water stress by implementing circular, energy-efficient solutions.
Target audience
Citizens, policy makers, engineers, scientists, businessmen.
Owner of the product
University of Exeter (UNEXE)
Contact person
Mehdi Khoury
Actors, their roles and interactions
water utilities, industries, technology providers, and end-users
Software data
| | |
| --- | --- |
| | 1.0 |
| | 2021 |
| | |
| | Freeware |
| | open source |
URL
http://nextgen-serious-game.s3-website.eu-central-1.amazonaws.com/
Technologies applied by the product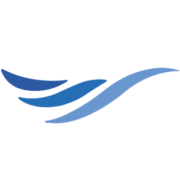 Resource for Circular Economy
Data Visualization and Rendering
Hydrology and Water Management