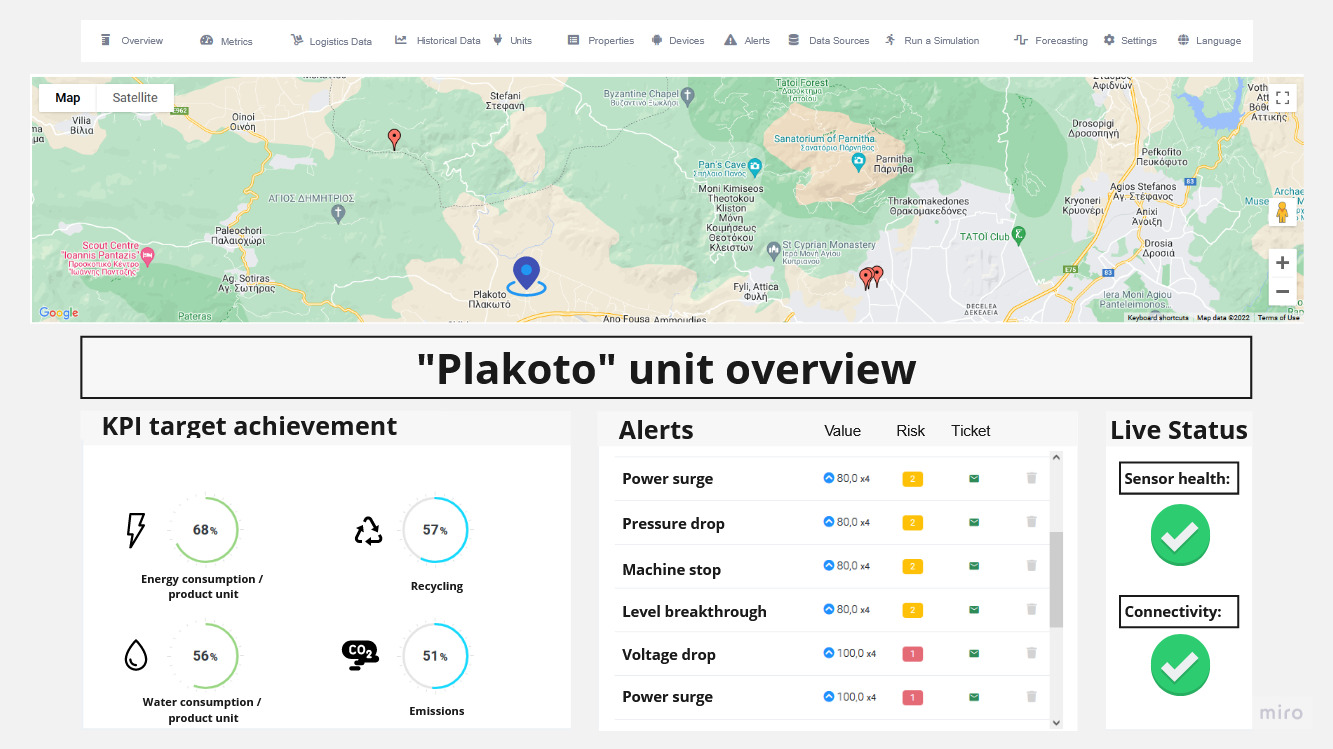 Description
The KPI tool captures the performance of circular eco-innovations across technological, environmental, and socio-economic domains. It estimates and improves circularity, eco-efficiency, reliability, and profitability. An online tool has been developed to operationalize these KPIs for current and post-technology implementation assessment modes, and it is compatible with the ontology tool. Both tools are powered by FIWARE and are interoperable with any FIWARE-enabled information and/or data collection system operating at different locations – making it compatible with Smart Industry and Digital Twin technologies.
Target audience
Industries / Industrial Parks, Managers, Authorities, Environmental Agencies
Owner of the product
Sign in to access this information.
Contact person
Actors, their roles and interactions
National Technical University of Athens, Urban Water Management and Hydroinformatics Group:
Developer of the SaaS, updating and IT support to end-users
Individual Industries / Plant Managers: regular end-users. After integration of their sensor data system they can draw information of the current "performance" of their unit in terms of Sustainability / Circularity and run simulations on process design changes to assess their relevant impact
Industrial Park Managers / Authorities / Public Agencies: overseer end-users. Can monitor the Sustainability / Circularity "performance" of the industrial units under their jurisdiction.
Unique selling points
Unprecedented measurement of Sustainability / Circularity performance:
Notions such as "sustainability" and "circular economy" are difficult to explicitly define, much more to quantify and measure. The metrics used in the KPI tool are according to the latest developments in academic research offering a robust framework of universal application in various industrial domains and levels of assessment.
Easy integration / modularity / automated calculations:
The software is designed to be higly user-friendly in order to allow quick and extensive uptake in the commercial world. Based on our proprietary Nessie data-engine the individual sensor / data-storage systems of an industrial unit can be easily integrated to the tool through the Nessie API. Upon connection and set up, the authorised user can select from the KPIs that are relevant to his/her unit and create a personalised dashboard. The requested metrics are then automatically calculated and presented on the dashboard in various forms (single time-instance, time-series graph, comparative graphs etc.)
Authorisation levels:
apart from regular users in charge of one unit (set of sensors / sensor dataset), "super-users" can be assigned that have certain viewing permissions upon multiple users' data. This can serve the purpose of immediacy and transparency in an overseeing authority / agency, allowing for easier, quicker and more reliable awareness of condition.
Simulation capacity:
apart from operating as an auditing software (based on historical values) it can also receive as input theoretical values and thus perform as a simulation software, i.e. assessing the impact of potential changes in the process parameters / design of each unit. Simple optimisation operations can be perfomed, suggesting the required change in an input parameter value (e.g. sensor reading) in order to achieve the desired change in the designated KPI.
Technical requirements
API connectivity of the end-user's data system
Software data
Technology applied by the product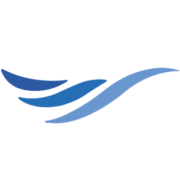 Resource for Circular Economy